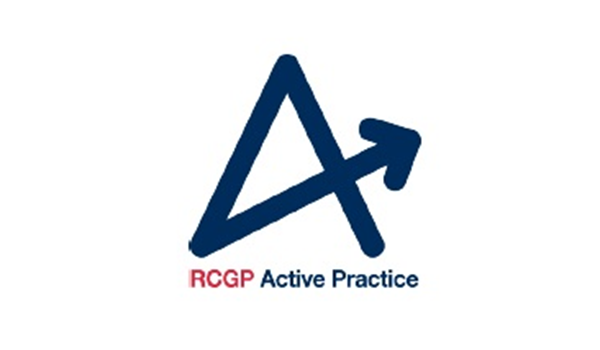 1st Aug
Congratulations on our Active Practice Status!
We are proud to announce that we now have accreditation as an Active Practice!
To read more about what this means, please visit our dedicated page and click here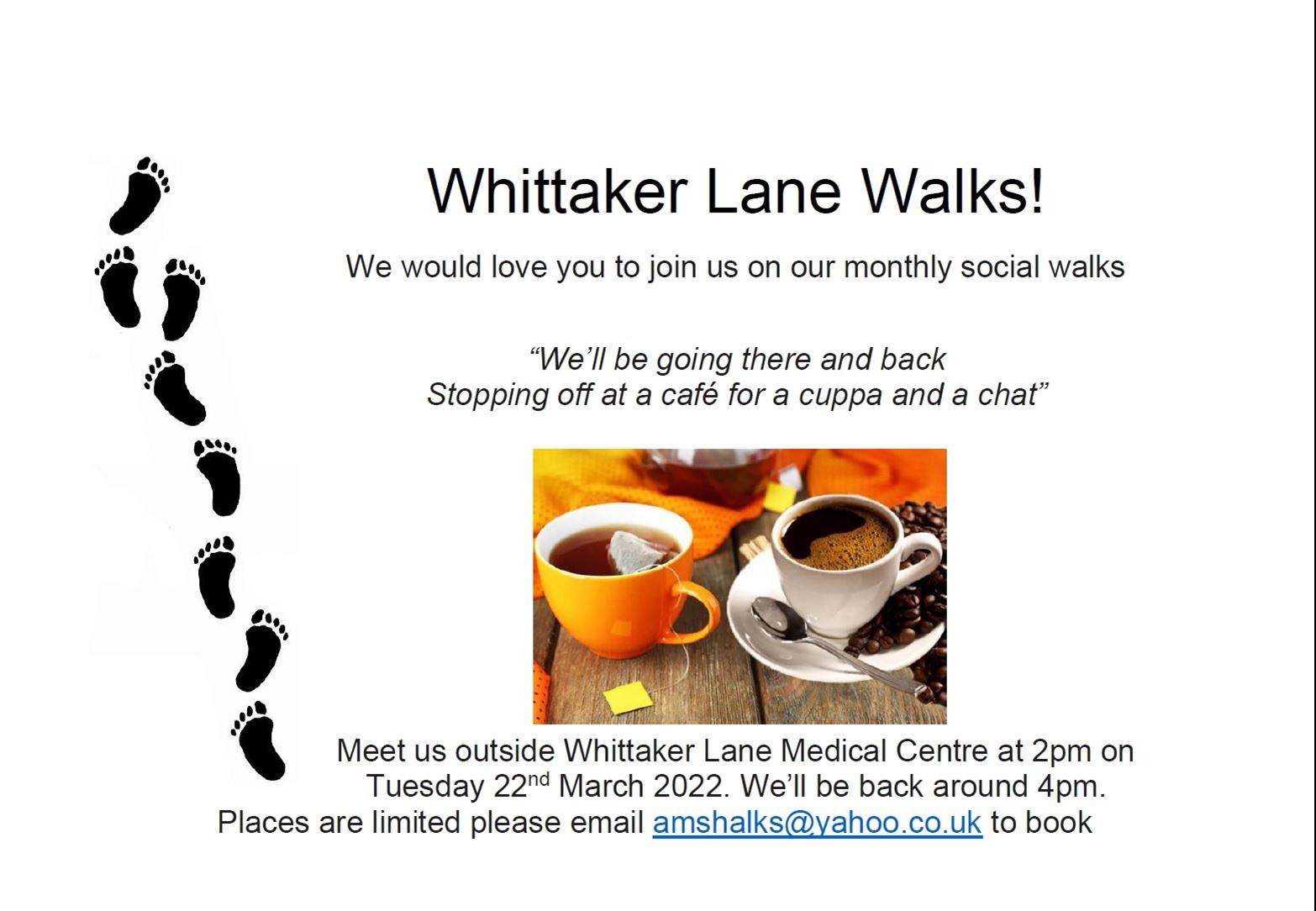 15th Feb
2022 Whittaker Lane Walks - A word from Allan...
A word from Allan...
Good afternoon everyone
First let me wish you a very happy and healthy new year. I am glad to tell you that our social walks are due to start again on Tuesday March 22nd at 2pm. Starting as we have done in the past at Whittaker Lane Medical Centre.
This is just a gentle reminder so that you can enter it into your diaries /calendar. If you know of any friends that would like to join in on our walks please mention it to them. They will be very welcome. Looking forward to seeing you all again.
The monthly walks are open to all and are within the local area, stopping off at a café for a drink and a chat.
Please email amshalks@yahoo.co.uk to book
For more information on the next walk please click here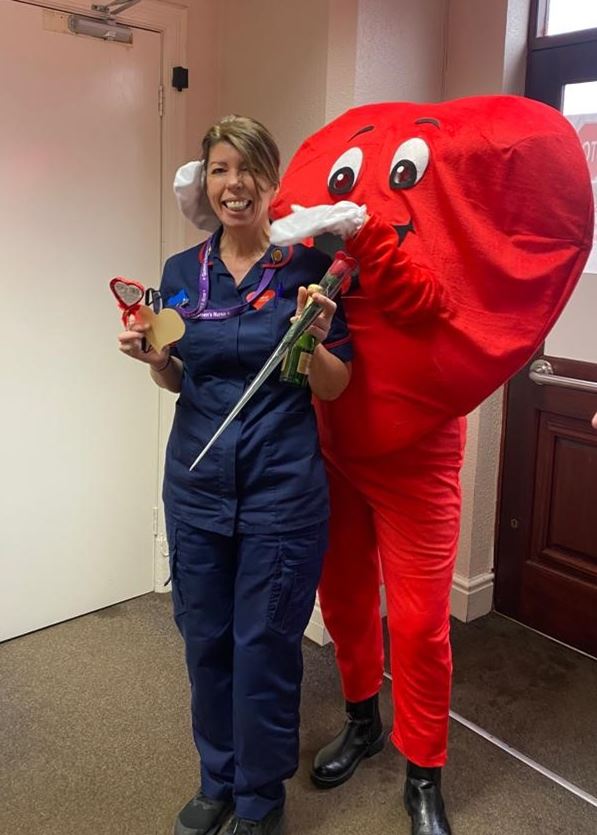 15th Feb
Valentines Day Visit to the Practice
One lucky member of staff was feeling the love on Valentines at Whittaker Lane Medical Centre!
A surprise Heart mascot visit presented our Queens Nurse with a trio of gifts and as you can see from her reaction she could feel the love.
Our nurse is just one member of the team who has worked throughout the pandemic in Practice and supporting the Covid vaccination clinics.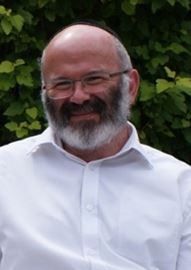 2nd Sep 2021
Stepping down as Chair of the CCG - 'Change is always a useful time to reflect on past successes and challenges, and also to consider the future'
'Change is always a useful time to reflect on past successes and challenges, and also to consider the future'
It is with a certain degree of sadness that I am stepping down as Chair of the CCG. It was a difficult decision, but given pressures at my Practice, the challenge of helping to manage a CCG and the increasing need for me to be at home looking after poorly loved ones, it was the only decision I could make. I feel confident though that I am leaving the CCG in excellent hands. Geoff Little (Accountable Officer), Will Blandamer (heading up commissioning) and Lynne Ridsdale (Geoff's deputy and heading up our corporate services) are a highly talented and successful team, and I am sure Dr. Cathy Fines will do a brilliant job as she takes over the reins from me and steps into the CCG Chair role.
Change is always a useful time to reflect on past successes and challenges, and also to consider the future.
I have been privileged to watch as the CCG has moved on from being a standalone health commissioning organisation and focused on health, to be fully integrated with Bury Council. Recognising the importance of the wider factors that impact on our health and seeking to address them. The integration and planning has stood up well in the Covid storm that hit us all, and has led to services being more efficient, streamlined and focused on where the need is.
As we have all striven to work together, we have come to recognise the commonality of our ethos, resources and challenges; a collective approach provides so much more than individual organisations working in isolation. Together we are better.
I have observed how The GP Federation (our local co-operative of GP Practices) has developed in to a mature and successful organisation, and together with our GP Primary Care Networks and their enthusiastic, hardworking and talented Clinical Directors and staff, we have delivered an amazing vaccination programme to local people.
Our neighbourhood services and integrated health and care teams have mobilised and delivered vital aid to vulnerable people, key elements of our local health care provision.
BARDOC has always stepped into the breach when we needed a rapid response and the Covid Management Service provided a really important safety net early on in the pandemic.
Urgent care has been transformed, and the 'system' now sees urgent care as 'everyone's responsibility'. And, thanks to new technology, our incredibly popular online webinars have produced a new cohort of 'film stars'.
I am incredibly proud of the people who work across our health and care system in Bury. Daily I come across people from all areas of health and social care and beyond who give of themselves to support our wonderful town, often going beyond what is asked for, or could even be expected of them.
The outpouring of love and support during the sad days at Garden City Medical Centre and within our teams and services that have lost loved ones and friends, and the response of Practices to provide beleaguered nursing and residential homes with vital PPE to enable them to provide care safely at the beginning of the pandemic are only two examples and still bring a tear to my eye. I am so incredibly thankful to all the people that have supported me whilst doing the role.
Much of the focus over the last 18 months has been on providing emergency care, and ensuring the health and social care service was providing safe and adequate services. This was the priority. As we move on to a less frenetic pace and focus on 'building back better' I think it's really important we focus on the health and welfare of our workforce. Our workforce, like many providing front line services, has been batted by the challenges of providing good care during the pandemic, changing fundamental approaches to care in a safe way and focusing on where the care was most needed. Let's not forget that our workforce are also mothers and fathers, sisters and brothers, children and friends. They have had to cope with the pandemic at home too, and for many of us, this has been really hard.
Whilst there was a massive outpouring of public sympathy and support for the health service during the pandemic, many of us have noticed the increasing patient demand, and frustration with a health service now burdened with massive waiting lists and reduced resources.
A healthy, enthusiastic and motivated workforce is fundamental to providing good care, we are already seeing workforce shifts, significant gaps in recruitment and this is affecting our ability to deliver services. The Council, CCG and our NHS providers all have workforce support programmes in place. Uptake could be better though, and perhaps we need a bigger and more open debate about the stress of working in a service that is stressed. We need to connect better, online meetings are a useful method for imparting information, but cannot replace physical meetings and take the time taken to build relationships. We should look to a more proactive and supportive approach to support our workforce and demonstrate why Bury is truly the best place to work. 'Look after the people, so they can look after the people'.
Thank you for being kind.
Dr Jeff Schryer
Partner and Trainer, Whittaker Lane Medical Centre
Clinical Chair Bury CCG / Joint Chair Bury OCO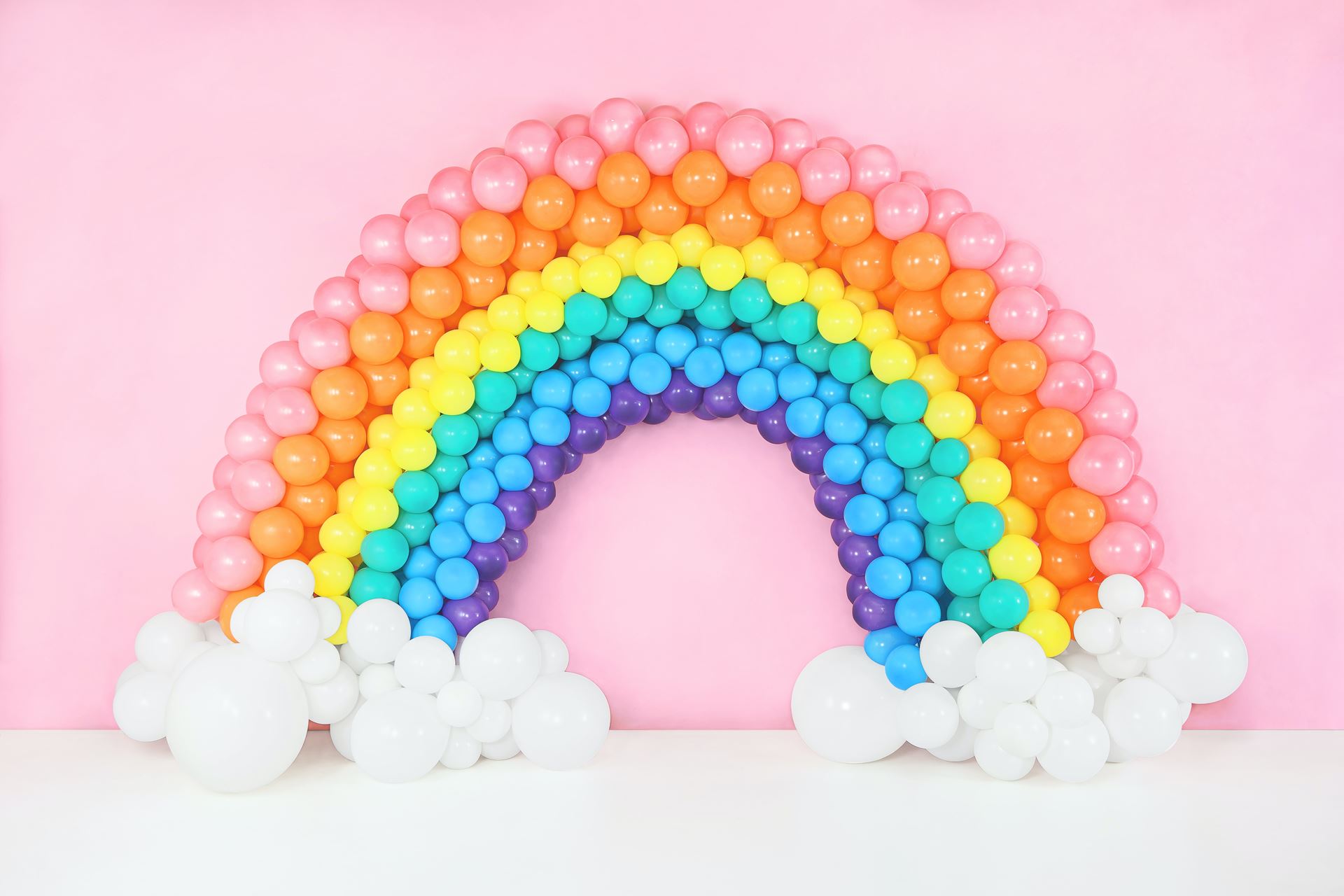 30th Jul 2021
DR TAYLOR'S RETIREMENT
So after 27.5 years it's time to close a chapter. Dr Steve Taylor has completed his time at Whittaker Lane Medical Centre, and passed on the baton to 2 new partners Dr Rebecca Sheppard-Hickey and Dr Melissa Lam, who are joining Dr Jeff Schryer and Dr Daniel Cooke.
'It has been a huge privilege and joy to be a GP at Whittaker Lane, working with some amazing, caring and wonderful people and serving the community of Prestwich. It is with mixed feelings I leave, but know I leave the practice in safe hands, and wish everyone well. For many years I have been combining my role as a GP with that of a church leader and I will be continuing this voluntary role in the years to come, as well as continuing some mentoring and other things yet to be discovered. So my thoughts and prayers remain with staff and patients alike, and I want to thank many for their kind words and thoughts over the past few weeks.
I joined Dr Schryer in February 1994 as locum cover for Dr Jeanette Henley (then a partner), who was on maternity leave. I became a Partner in the October and have been ever present with Dr Schryer since then. Over the years I've had joy of working with an amazing team of doctors, nurses, managers, administrators, receptionists, pharmacists; with 3 other Partners Dr Barbara Bromley, Dr Ruby Malik and Dr Daniel Cooke; and the joy of being a doctor, friend and helper to many. I want to thank you all for helping me get through, especially all in the amazing Whittaker Lane Medical Centre team past and present. Thank you so much everyone.'
Dr Steve Taylor
** UPDATE 13/09/2021 - Al patients who were registered under Dr Taylor have been transferred to Dr Daniel Cooke **
3rd Jun 2021
Whittaker Lane Walks are back!
Our hugely popular social walks are returning after the long break due to the COVID pandemic.
The monthly walks are open to all and are within the local area, stopping off at a café for a drink and a chat.
The walks will be COVID regulated and therefore places are limited, please email amshalks@yahoo.co.uk to book.
For more information on the next walk please click here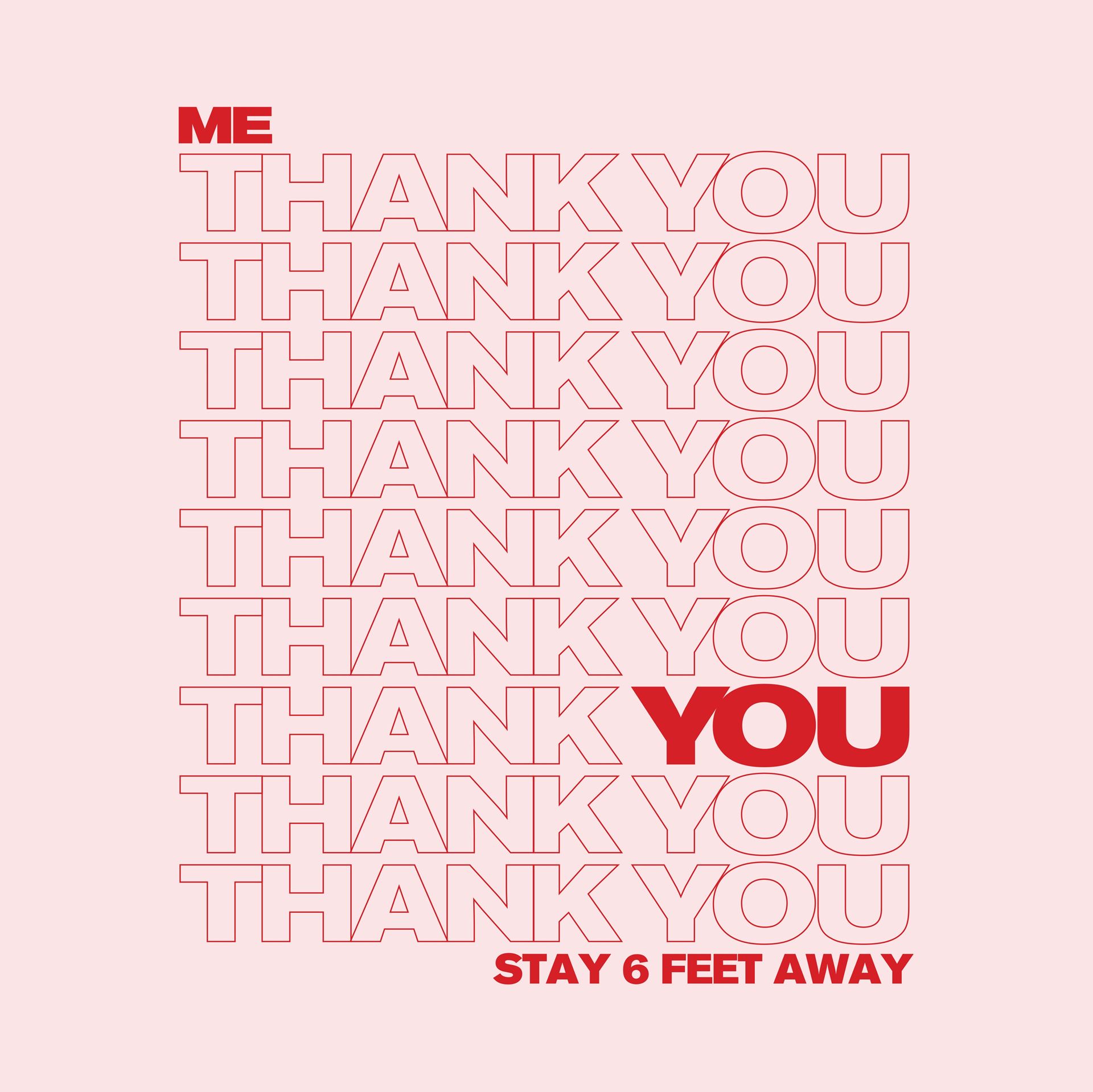 19th Nov 2020
Thank you!
Thank you to all of our patients for your continued support and understanding through what continues to be an incredibly challenging time for everyone.

It's been anything but a normal year for all of us, and at the Practice, we continue to work in a different way through a difficult situation to keep everyone safe. Thank you for being kind.
Many of you will have had to self-isolate over the past weeks and months, either because you or a family member has had symptoms of coronavirus, or a confirmed case. Things are very much the same at the Practice, and at times we are running with a smaller number of the team when we have colleagues at home self-isolating or unwell.
At these times, the reduced team are working doubly hard to make this our priority. Thank you for your patience, we continue to prioritise our work during this ongoing crisis and we will always strive to answer your contacts as quickly as we can.
If you've had an appointment with us over the past few months, you'll know that we've introduced a new online service called Ask My GP. It's a quick and easy way to get in touch for issues that we can help with and enables us to communicate securely by message or book an appointment for you if we need to.
At the moment, appointments are mainly offered by telephone or video call, it's the same quality care you are used to receiving in the Practice, but from the comfort and safety of your own home, it's convenient, we've had some really positive feedback and most importantly, it keeps everyone safe.
Most patient enquiries can be dealt with in this way, but if after triage the Doctor feels that your condition requires a face to face consultation, we'll get that arranged for you. The Practice has in place COVID-secure measures to keep you and our team safe and you'll be advised what to do before your visit.

With winter just around the corner and as demand for all health and care services increases, we wanted to let you know that if you need us, alongside other health and care options you might want to consider, we are here for you:

• The NHS website: NHS.UK is your complete guide to conditions, symptoms and treatments, including what to do and when to get help.
• NHS 111: Online 111.nhs.uk or call (dial) 111 if you have an urgent medical problem and you're not sure what to do. It's available 24 hours a day, 7 days a week.
• Community pharmacies can offer clinical advice and over-the-counter medicines for a range of minor illnesses, such as coughs, colds, sore throats, tummy trouble and aches and pains. They are often open for longer hours and at the weekend and you don't need an appointment.
• GP evening and weekend appointments are also available via the extended hours service, available from three locations across Bury in the evening and at the weekend. Check availability with the Practice.
• Community support: If you have a non-clinical issue and you aren't sure who to contact, you might want some advice or are looking for support from a volunteer, our local Community Hub Hotline might be able to help, call 0161 253 5353 available Monday to Friday, 9am until 5pm. And don't forget the Bury Directory for information about services, activities and events right across Bury.

Other things you can do to help us help you:

• If you are eligible, get your flu vaccination as soon as you can.
• Order any repeat prescriptions well in time, but don't over order. You can order repeat prescriptions without having to phone us, online via Patient Services, or via the NHS App downloadable on the App store or Google Play
• Keeping a well-stocked medicine cabinet and a well-prepared first aid kit containing things like cleansing wipes, antiseptic cream, plasters, pain relief and antihistamines, can help you deal with the most common illnesses and minor injuries at home. For a full list of items you might want to have handy at home visit The NHS website: NHS.UK
• If you have a high temperature, a new, continuous cough or a loss or change to your sense of smell or taste, it could be coronavirus (COVID-19). Self-isolate at home and get tested as soon as you can.
o Keep up to date on the coronavirus response in Bury and what you can do to help stop the spread: www.bury.gov.uk/coronavirus
o With walk-through, drive-through and bookable testing appointments available, if you have symptoms, find out all of your options and how to book: www.bury.gov.uk/coronavirus-testing
• Accident and Emergency (A&E) and the 999 service should only be used in a critical or life-threatening situation, for example trauma, chest pain or symptoms of a stroke.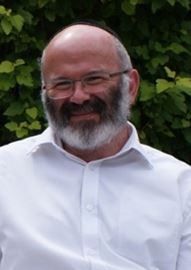 3rd Nov 2020
Things are a lot different; together we'll get through this
Our wonderful health and care services have continued to work tirelessly to provide high quality care through the most challenging of times.
Some services have had to be paused or be delivered in a different way, but local services have remained there for our patients when they need them most. Here in the North West we have been particularly badly affected.
We have all had to learn new skills and behave in different ways. Sometimes we are having to work out of our comfort zone, and this can be physically and emotionally exhausting for all.
Our GP Practices, like many health and care services, are under increased pressure; we are in a what is called the 'recovery' phase, where things that were put on hold are now coming back on line. Doing this in the midst of a 'second wave' is really challenging. It is likely that having recommenced some services, we are going to have to step them down again in response to the pandemic. This is both frustrating and upsetting.
As we head towards winter, we are also noticing that demand for GP services has increased. In March many people chose to keep their distance unless they really needed support, but there has been a change; from a demand perspective, things are getting back to how they were before the pandemic started, this is unsustainable. We are not working in normal times.
Managing this demand whilst in the midst of a pandemic means our Practices are continually having to adapt to this new world. The priority has to be to keep our staff and patients safe whilst ensuring that when a patient needs the support of their Practice, we are there for them.
Many people will have had to self-isolate at home, perhaps they or a family member have had coronavirus symptoms or have been confirmed positive. Our General Practice staff are feeling the impact of this too. With many staff needing to self-isolate, this has had a knock-on effect on capacity. It is humbling to see how teams are working hard to keep services running for our patients, despite these challenges.
During these times it might be a little harder to get in contact with the Practice, but everyone is working really hard to answer each and every contact as quickly as they can. Thanks to everyone for your support, understanding and patience.
We mustn't forget that the pandemic has brought us opportunities to work differently. To reduce footfall in our Practices and keep staff and patients safe, we are providing the same quality care in new and innovative ways.
For now, the main options offered to patients who need an appointment with a GP or Nurse is by video call or by telephone. We know that most patient enquiries can be safely dealt with in this way. This is a real but necessary shift in the way we deliver care, change can be difficult, but many patients are feeling the benefits and welcome the opportunity to receive the same quality care at home; it's not a lesser service, it's a safer service. Every time we provide a video consultation, together, we are reducing the risk of spreading this virus which is so easily passed from person to person. If we feel a patient needs a face to face appointment, this will be arranged safely.
Many enquiries are now being dealt with quickly and without an actual appointment, via secure message made possible through online services like 'Ask My GP'. This is making it easier for patients to get in touch with their Practice.
Our patients have been very understanding of this new and necessary way of working. We are in this together and need to continue to support each other as we are not yet over this crisis.
On a final but equally important note, I wanted to say, we can't forget that health and care services don't work in isolation, they rely heavily on many other parts of the 'Bury System'. In times like this we see the best of people in the way they respond and work together, breaking down organisational boundaries and simply wanting to get the job done and the best outcomes for local people, together.
There are so many examples and I don't want to miss any out, but wanted to share one example; I heard recently about a blocked drain affecting a care home which meant the home could not take in new residents from the hospital, releasing critically needed beds for poorly patients. Now more than ever we are relying on our wonderful care homes to keep our most vulnerable residents safe. The Bury Council team swung into action and were on site to sort the issue within hours, clearing the drain quickly and as a result helping to keep the care home up and running, and accepting patients from the hospital.
There is so much great work happening in Bury, so many examples of people pulling on all of their resources and energies and working together, our amazing volunteers and our Community Hubs are supporting people, offering befriending services and volunteering to help with tasks like shopping, gardening and walking the dog when vulnerable people need a helping hand and have no one else to support them. General Practice staff supporting Community Nurses, and Consultants supporting General Practice. The pandemic has and continues to be hard on everyone, but one thing it has shone a light on is our true team Bury spirit. At times like this you see the best in people.
It is a really difficult time, and we can't lose sight of that, but there is also much to be proud of. People across all services, whether in the Council, the CCG and our One Commissioning Organisation, Primary Care services, community, hospital and mental services and our impressive voluntary sector, everyone is pulling together.
By supporting each other, by being kind, sensitive and tolerant to one another, and by looking after each other. We will get through this difficult time, together.
Dr. Jeffrey Schryer, local GP and CCG Chair